Tetun for everyone
Just like Google Translate but for Tetun language of Timor-Leste / East Timor.
Only $4.95/month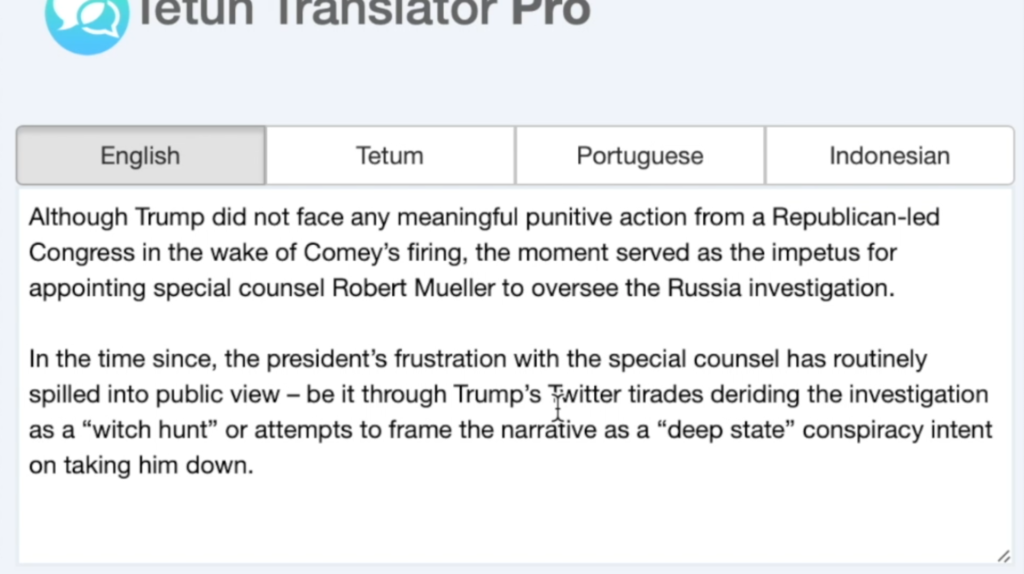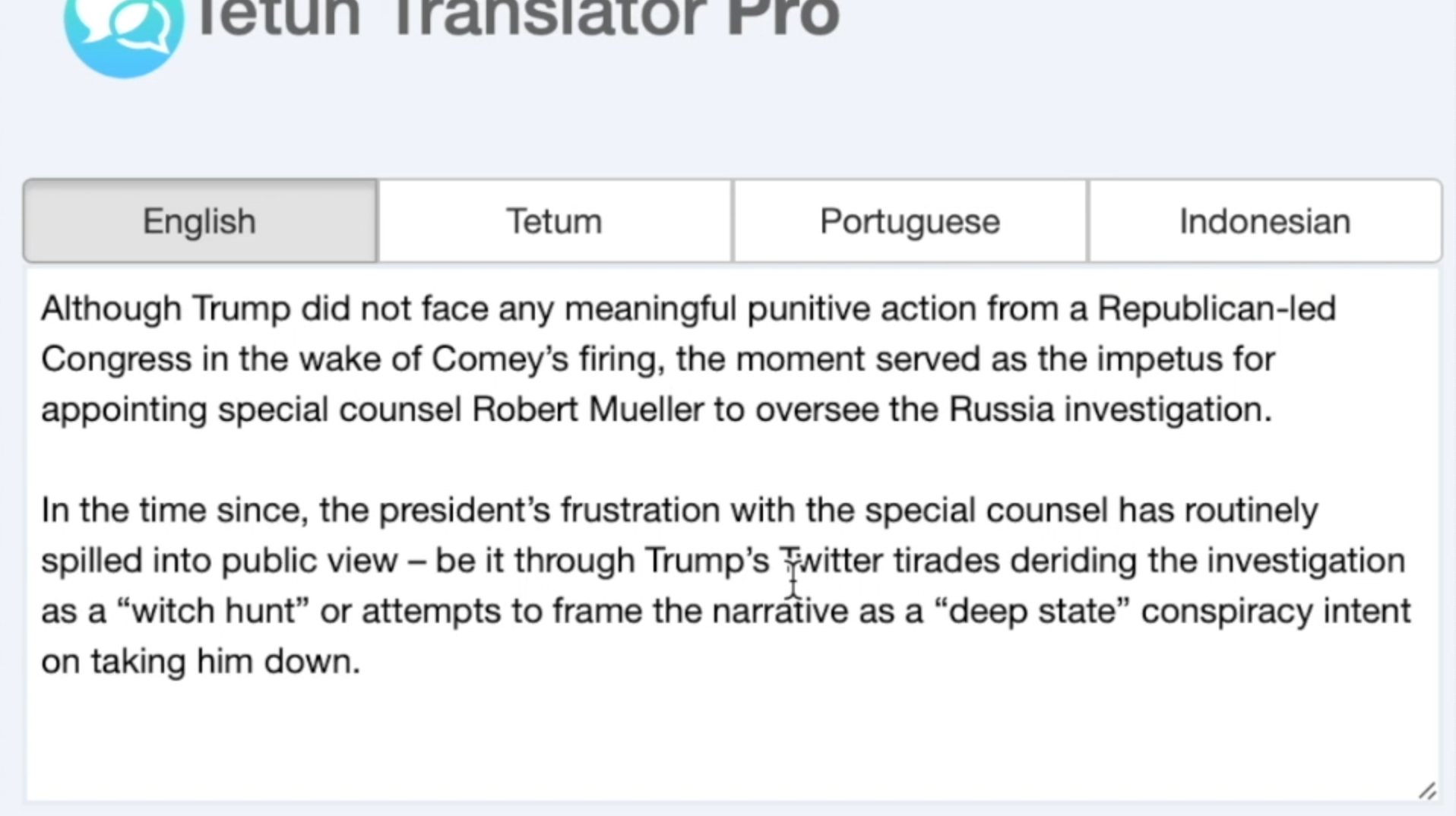 Signup with Credit Card or PayPal subscription
Automatic monthly or yearly payments, cancel at any time.
Se ita lae iha asesu ba PayPal no credit card, ita bele email [email protected] ba acount gratis. Depois check spam/junk.
"

Thank you for such a valuable resource that's saved me time, helped me learn and avoided awkward situations! Incredibly useful for increasing understanding across Timor and helping overcome language barriers.

"

Tanushree Rao

Donator

"

I have found this translator of great use for some time. Thanks and good luck Tony

"

Barbara Broz

Donator

"

As an Australian teacher trainer visiting Timore Leste to help schools this will be an invaluable resource

"

Keith Wolfson

Donator